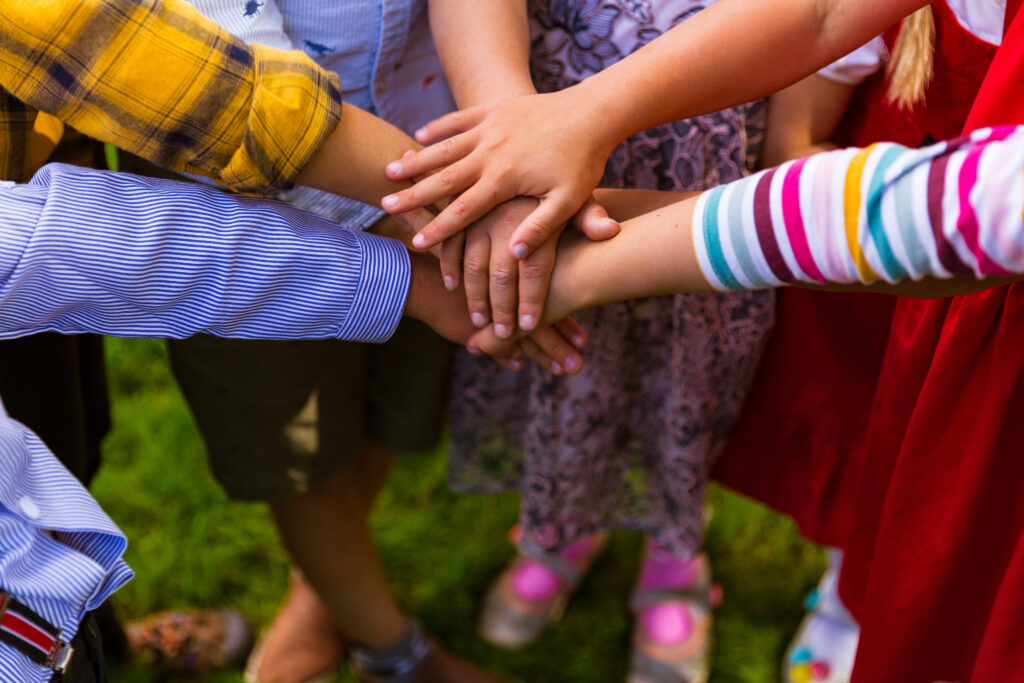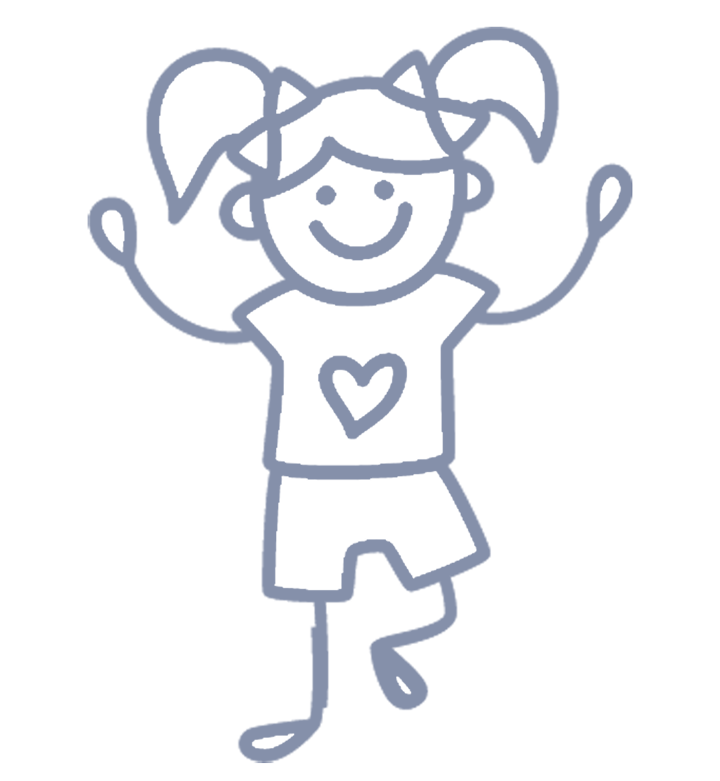 Board Members & Responsibilities
Our Board of Directors and our Committees are citizens dedicated to the mission and vision of the Early Learning Coalition and the counties it serves. Please find information below about our meetings, members, minutes and an application to join!
Members
Interim Chair – Aubrie Simpson-Gotham
Executive Director – Dawn E. Bell
Full Board Roster Listing and Document: View or Download
The ELC also includes the Executive/Admin Committee to help serve our mission.
2022-23 Executive Admin Committee
Aubrie Simpson-Gotham, Interim Chair
Vina Delcomyn, Vice Chair
Michelle Jonihakis, Treasurer
Dr. Myrna Allen, Secretary
Theresa Little
Michael Siragusa
This committee is responsible for direction and oversight regarding the overall financial management. Functions of the Executive/Admin Committee include the following financial responsibilities:
Review and recommendation of the organization's annual budget (prepared by the staff) for final approval by the full Board.
Financial planning.
Evaluation and approval of facilities decisions (i.e. leasing property)
Monitoring actual vs. budgeted financial performance
Oversight of reserve funds
The review of the organization's financial statements shall not be limited to the Executive/Admin Committee, but shall involve the entire Board of Directors.
Please contact us if you are interested. Some of these committees require board membership.
Meetings
All Meetings, unless otherwise noted on calendar, will be held at: Renaissance World Golf Village Resort and Convention Center, 500 South Legacy Trail, St. Augustine, FL 32092. Ad Hoc Committee meetings are added as needed. PLEASE MAKE NOTE: Meeting schedule is continuously being updated as meetings are being added or rescheduled, due to unforeseen circumstances or adjusted to accommodate holidays and other issues. See Board Meeting Schedule.
Public Comment: If you would like to speak during Public Comment at our Board or Committee Meetings, please download and complete our Public Comment Request Card, and give to Office Manager, Marie Hanson prior to the beginning of the meeting.
Apply For Board Membership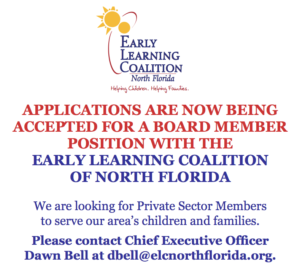 Interested in becoming a member of the Early Learning Coalition of North Florida? Please download a Board Membership Application, and email it to [email protected].