This session will take a look at early childhood development and how it relates to literacy success. We will identify  three skills most predictive of early reading success and implement strategies to improve it.
This session will be particularly good for teachers and volunteers working with children in order to identify the special needs of the children.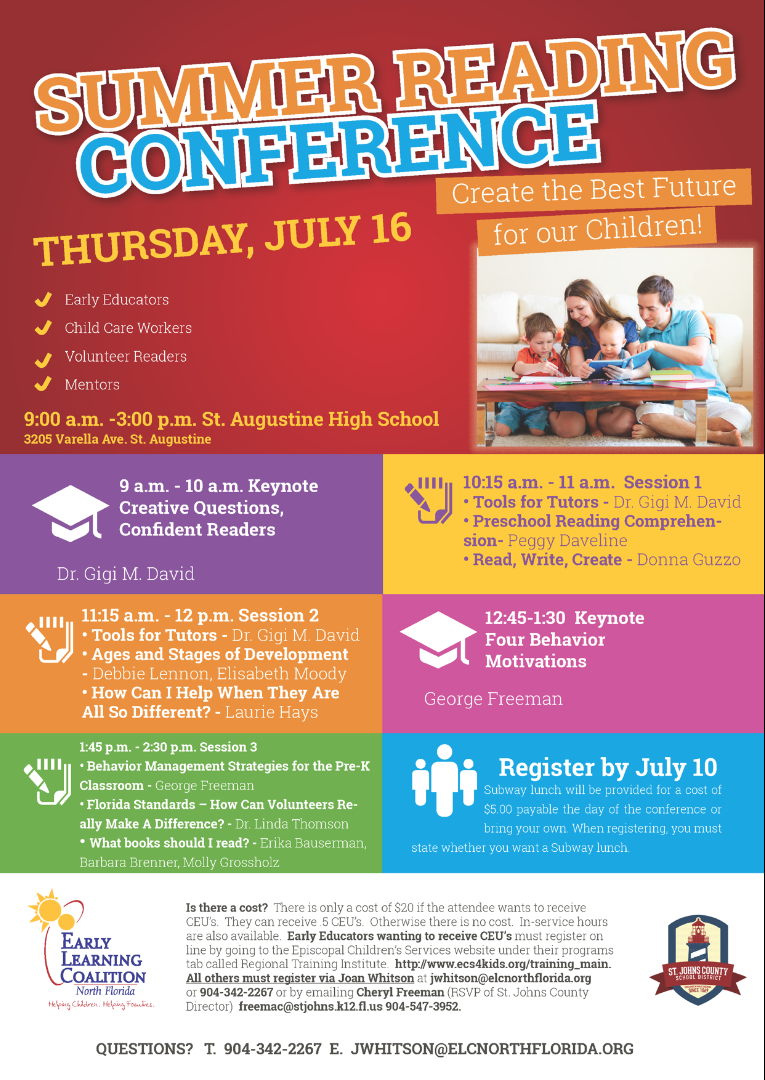 Sponsorship by the Early Learning Coalition of North Florida and the state of Florida, Division of Early Learning.