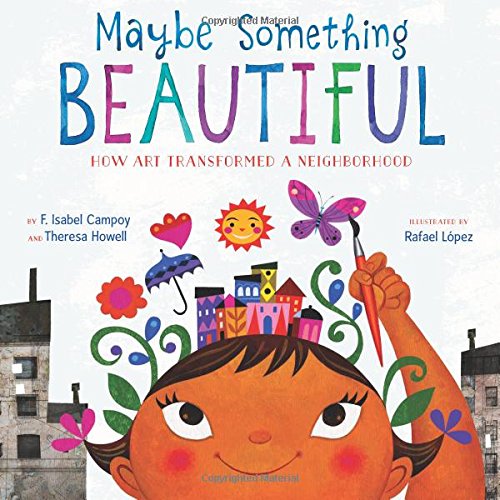 Read for the Record, presented in partnership with the Pearson Foundation, is the annual event when millions of individuals come together to celebrate literacy by breaking the world record for reading the same book on the same day.
On October 25, adults and children across the United States will read the official campaign book, "Maybe Something Beautiful" by Isabel Campoy. Find out more about this campaign by visiting: http://www.jstart.org/campaigns/read-for-the-record
The ELC of North Florida is providing every center in Clay, Nassau, Baker, Bradford, Putnam and St. Johns with a FREE copy of "Maybe Something Beautiful" along with a packet of activities to do along with the book. (There is a 2 book limit per school or Family Child Care.) For School Districts ELC can provide 1 book for each pre-K/VPK class.
To get your center's book and packet you must RSVP by phone or email by Tuesday, October 9th to Joan Whitson, Early Literacy Coordinator at 904-342-2267 ext. 202 or [email protected]. A member of ECS or ELC staff will personally bring it to you or it will be mailed. In your email include your center's name, contact person, address, phone, email, number of books and the number of children to whom you will be reading.
Joan Whitson will be submitting the totals from all of our centers to Read for the Record after the event.
Please send photos of your reading event to [email protected] so ELC can post them on our ELC Facebook page. The activities you will receive and reading guide can also be downloaded by visiting: www.jumpstart.org
Included in the packet we give you will be a World Record Reading Certificate for you to copy and give to each child. They can be downloaded from the campaigns/events link above..