The December issue of Parents' Pages, a newsletter for families, is available on OEL's website and below as an insert/attachment.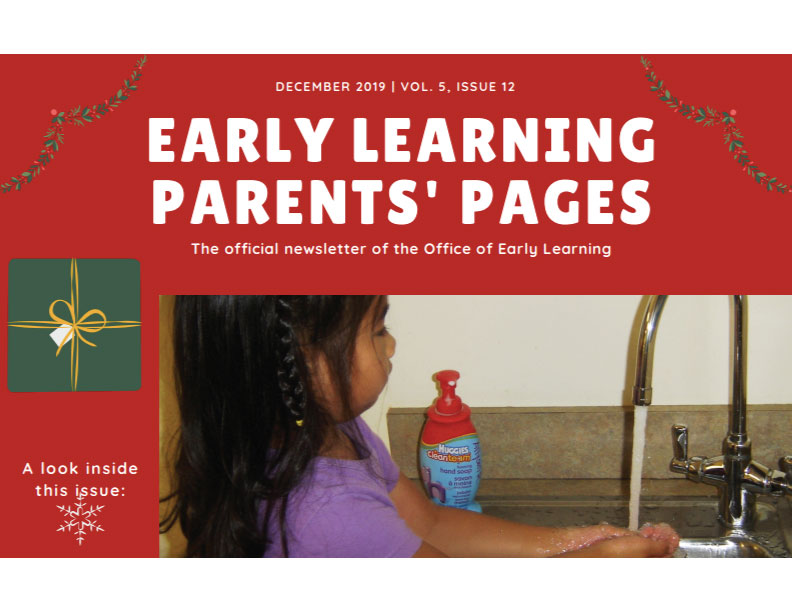 December is Family Safe Toys and Gifts Month
You can learn about toy safety and find which toys are best for infants, toddlers and
preschoolers in the December Parents' Pages.
Read this issue to learn the importance of:
ꟷ Hand washing
ꟷ Immunizations
ꟷ The gift of time
ꟷ The 2020 Census
Learn more about scholarships that are available for young children and an organization that
builds beds for children that need a bed of their own. Find some fabulous resources to support
your preschooler's learning at home.
Download here: https://elcnorthflorida.org/wp-content/uploads/2019/12/ParentsPagesDec.pdf