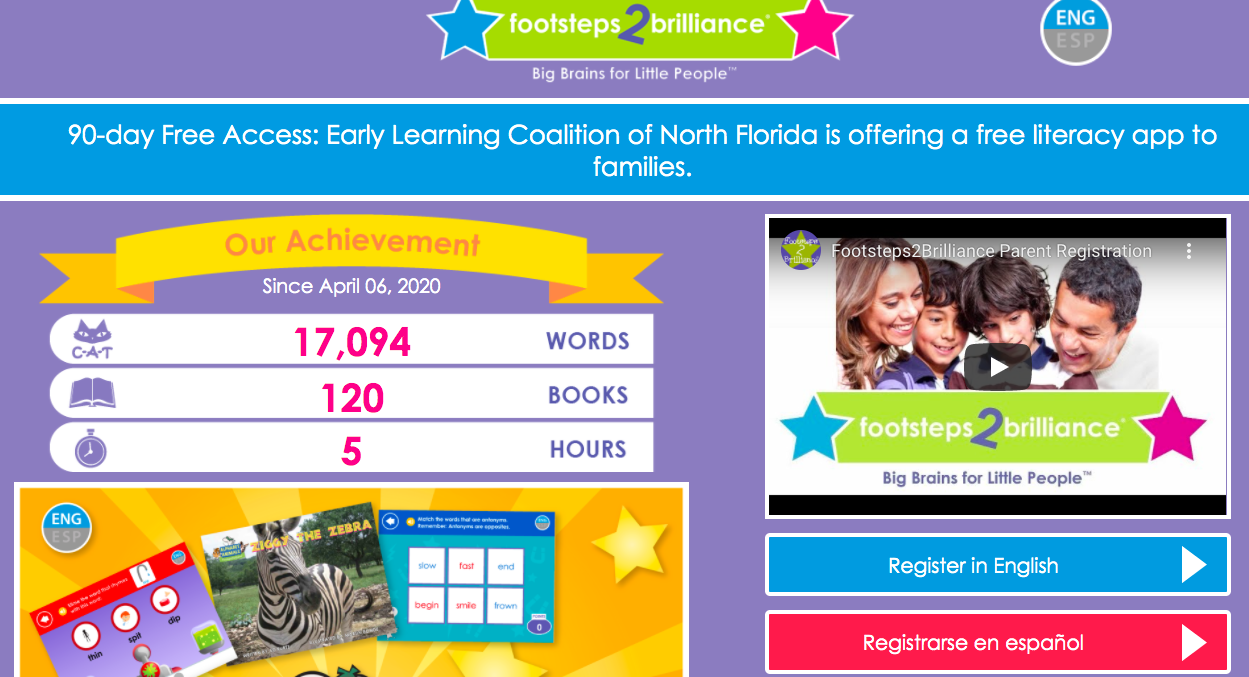 Episcopal Children's Services and ELC of North Florida is pleased to offer you a free digital learning resource for your children ages 0-8 years old. The books, games and activities on Footsteps2Brilliance will keep your children engaged and actively learning while they are at home during school closures.
Please follow these steps to activate your complimentary license for your family.
• Footsteps2Brilliance can be used on any device you have including your smartphone, tablet or computer
• Go to www.myf2b.com/register/ecs4kids90 on any device/browser
• Go to the app store for your mobile device and download the Footsteps2Brilliance app
• When asked to register, just go through the steps on the screen, available in English and Spanish
• You will receive an email with your user name and instructions to set a password The program resources will need to be downloaded while still on WIFI. If space is limited on the device, a single level can be loaded at a time and later removed to free up space.
All data about your child's activities will still be available. Once downloaded all the resources can be used without WIFI or cell service. Kids can continue to learn anytime! In addition, you can go to www.footsteps2brilliance.com/schoolclosures to get monthly reading and writing game boards to do with your child. #ELCsTakeAction