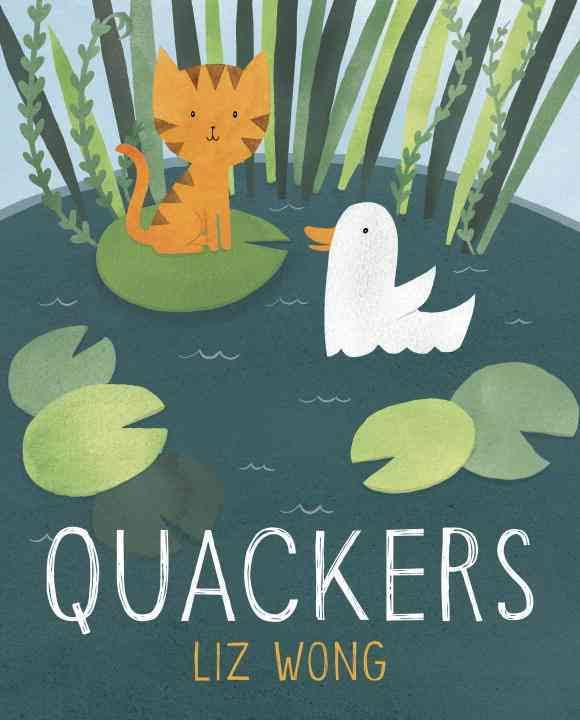 Read for the Record, presented in partnership with the Pearson Foundation, is the annual event when millions of individuals come together to celebrate literacy by breaking the world record of reading the same book on the same day.  On October 19, 2017, adults and children across the United Sates will read the official campaign book, "Quackers" by Liz Wong with many reading the free digital version available at www.wegivebooks.org.
"Quackers" is a delightful story about a kitten who grows up believing he's a duck, until the days he meets another kitten. What follows is a sweet tale about understanding, acceptance, and learning it's ok to be whoever you want to be.
The ELC is providing every child care provider in Clay, Nassau, Baker, Bradford, Putnam and St. Johns with a FREE copy of "Quackers" along with a packet of activities to do along with the book.  (There is a 2 book limit per school or family child care). To get your books and packet you must RSVP by phone or email by Thursday, October 5 to Joan Whitson, Early Literacy Outreach Manager at 904-342-2267 Ext. 202 or jwhitson@elcnorthflorida.org.
A member of ECS or ELC staff will personally bring it to you or it will be mailed.  In your email or phone message include your center/school name, contact person, address, phone, email, number of books and the number of children you will be reading to.
With parents' permission, please send photos of your reading event to jwhitson@elcnorthflorida.org so they can be posted on the  ELC Facebook page for everyone to enjoy seeing what you did with the children.  The activities and reading guide can also be downloaded by visiting:  http://www.jstart.org/campaigns/toolkit.