The date has been set for January 29, 2022. Visit this page as details develop. 
Link: Link: https://elcnorthflorida.org/wp-content/uploads/2021/12/ELC-Conference-2022-Flyer-scaled.jpg
EARLY EDUCATORS CONFERENCE 2022
Fiercely Fearless Educators
Saturday, January 29th
Thrasher Horne Conference Center
283 College Drive
Orange Park, FL 32065
$30 Lunch Included
Session 1: Self-Care: Teacher Edition – 
Denver Blake, Karreecha Newby, Katrina Willis, Kristina Bosley
Session 2: Infants & Toddlers: Creativity and Exploration – 
Sherry Tindall, Alisha Dexter, Ariel Jones
Session 3: PreK STEAM Activities: Stimulating the Senses and the Mind – 
Jena Waters, Kelley Warner, Blythe Maudlin
Session 4: Taking your classrooms emotional temperature – Susan Murphy
Session 5: Fostering Creativity without Breaking the Bank – Rachel Gianini
Session 6: Intentional Environments: Setting the Stage for Learning – Laura Delgado
8:30-9:00 – Registration (coffee and snacks available)
9:00 am – Welcome 
9:15-10:15 Keynote Session #1 (Don Monopoli w/ The Learning Station)
10:15-10:30 – Break
10:30-11:45 – Keynote Session #2 (Rachel Giannini)
11:45-12:00 – Door Prizes and Teacher of the Year Presentation
12:00-1:00 – Lunch
1:00-2:00 – Break Out Session #1 (six sessions being offered)
2:00-2:15 – Break
2:15-3:15 – Break Out Session #2 (same sessions as above)
*Remember to register for Breakout Sessions 1 and 2 when you register for the Conference as they will fill up fast!
*$30 registration fee payment is made through our website at www.elcnorthflorida.org. Direct link is: https://www.eventbrite.com/e/elc-of-n-florida-early-educators-conference-tickets-217087633957
Click the Events Tab! Registration will begin on December 15th and close January 21, 2022. Please call 904-342-2267 at ext. 202 or 203 for more information! We can't wait to see you there!
OUR SPEAKERS!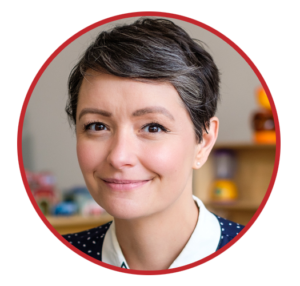 Rachel Giannini is a childhood specialist, early childhood advocate, and video blog host. She currently splits her time as a public speaker, early childhood commentator, and curriculum designer. Rachel's writing, expertise, and videos have appeared in Vox, The New York Times, HuffPost, Child Care Exchange, and Chicago Parent. Rachel has an MFA in Museum Education from the University of Illinois and is a volunteer hospital magician for Open Heart Magic.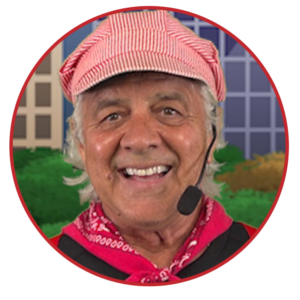 Don Monopoli is the leading presenter, song writer, performer and YouTube personality for The Learning Station. Their content is founded upon "Healthy Music for a Child's Heart, Body and Mind." New action, dance and learning videos for kids are uploaded weekly to YouTube. He has written over 500 children's songs since 1985 and has toured mostly in the U.S. with nearly 5000 presentations since 1986.
CEU's will be provided.
Contact Joan Whitson at jwhitson@elcnorthflorida.org for more information.
Sponsorship by the Early Learning Coalition of North Florida and the state of Florida, Division of Early Learning.