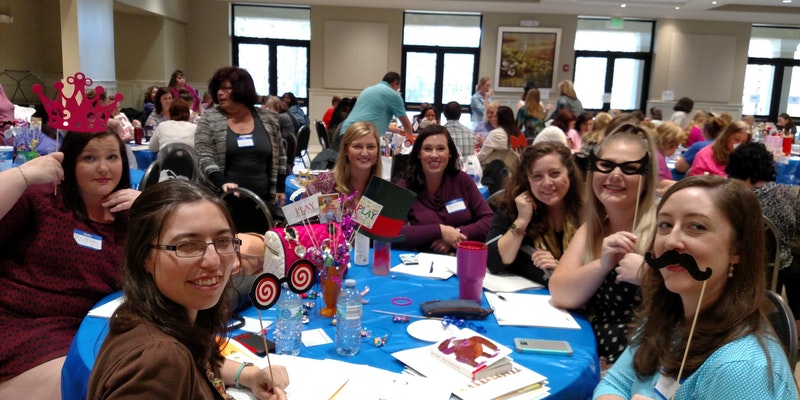 Saturday, January 27st, 2018
$25, Lunch Included
Thrasher-Horne Center
283 College Drive
Orange Park, FL 32065
Registration is only available online through our Eventbrite link here. Must register by January 19, 2018.  Please call 904-342-2267 X 202 for more information.
The theme of this year's conference is "Full Steam Ahead" and will feature two-morning sessions with Keynote Speaker Dr. Rebecca Isbell followed by an afternoon of breakout sessions.
Dr. Isbell is a noted Early Childhood Consultant and the author of thirteen books and numerous articles. The morning sessions will focus on Nurturing Creativity: An Essential Mindset for Young Children's Learning and Real Classroom Makeovers that Impact Children's Learning and Behaviors.
Lunch is included in the registration fee and 0.5 CEU's will be provided. You will need to pre-register for the afternoon breakout sessions. The day will include a special Teacher of the Year presentation and lots of door prizes. Registration begins at 8:30 am and the first session starts at 9:00 am. The event ends at 3:15 pm.
Sponsorship by the Early Learning Coalition of North Florida and the state of Florida, Office of Early Learning.