Saturday, January 23rd, 2016
Thrasher –Horne Conference
283 College Drive, Orange Park, FL 32065
$25, Lunch Included
Registration
CEU'S Offered
This year's theme is Polka Dots so come dressed in polka dot attire!
Make $25 registration payment to ELC of North Florida, (cash, check or money order) or online at www.elcnorthflorida.org by going to the EventBrite link. Must register by January 15, 2016. OR mail or deliver registration form and payment to ELC of North Florida, 2450 Old Moultrie Road, Suite 103, St. Augustine, FL 32086. Please call 904-342-2267 for more information.
KEYNOTE SPEAKER: JENNIFER DANIELS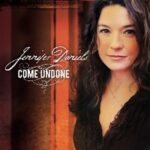 Jennifer Daniels is a thoughtful songwriter and a powerhouse on stage. When her boy/girl twins made their world debut, her literary and musical interests expanded to include kids' genres. Now Jenn adds schools, libraries and family festivals to the tour, performing stories and songs that get kids jumping, growling and excited about reading and creative self expression. Jennifer offers lively, humorous, interactive workshops for educators seeking to build this fun way of learning into their curriculum. With a masters in counseling, and certification in Autism Movement Therapy, Jennifer teaches participants how to facilitate intentional play that draws kids into learning. Jennifer works closely with Eric Litwin, the author of the bestselling Pete the Cat picture books, and she also helps The Learning Groove music and movement curriculum, by walking teachers through the training process. Visit www.jenniferdaniels.com.
Agenda:
Vendor Fair from 8:30 a.m. to 2:15 p.m.
8:30 -9:00 a.m.: Registration
9:00-10:00 p.m.: Keynote: "Interactive Literacy, Music & Movement"
Break Out Session 1; 10:15-11:15 a.m.:
"More than Dots and Scribbles", Peggy Daveline and Nekeeya Brewster, ECS
"Follow the Dot Leadership- Relating to your Employees", Raelyn Durham, ECS
"101 Ways to use your Digital Camera and Smart Phone in the Classroom", Sandi Dunnavant, ELC
"Spot the Dots: Parents as Partners", Lauren Millecan, ECS
"Rockin Through Polka Dot Transitions", Katrina Willis and Joanna Krebs, ECS
Break Out Session 2; 11:30 a.m. – 12:30 p.m.:
"Implementing Sign Language into the Preschool Classroom," Daryl A. Everett, M. Ed.
"Dot to Dot: Tips on Building a Successful Math Program," Kristina Wanchik and Sara Goldberg, ECS
"Connecting the Dots with Infants and Toddlers," Jena Waters and Sherry Tindall, ECS
"The ABC's of Behavior and Classroom Interventions for Children with Social Difficulties," Robin Byrd, UF
"Organizational Skill and the Wonder Years," Regina Edwards M. Ed., Ant DivaMo
12:30-1:15 p.m.: Lunch and Teacher of the Year Presentation
1:30-2:00 p.m.: Keynote: "Music and Movement with an Emphasis on Sensory Processing Issues"
Break Out Session 3; 2:15-3:15 p.m.:
"Implementing Sign Language into the Preschool Classroom," Daryl A. Everett, M. Ed.
"Chill Skills 101 and Reading Comes alive with Yoga," Jackie Morrison, LMT
"A Sensory Experience," Heather Dunn and Shauna Mayo, ECS
"Safe at Home, Protecting our Kids Wherever", Jessica Winberry, Wolfson Children's Hospital
"What Books Should I Read?" Erika Bauserman, Sara Travender and Molly Grossholz
Sponsorship by the Early Learning Coalition of North Florida and the state of Florida, Office of Early Learning.